Here's the Issue With Overprotective Parenting
The underlying issue with overprotective parents primarily deals with the distrust they have in their child. In many cases, an overprotective parent causes their children to rebel against them. This can lead to delinquency, lying, and a more distanced relationship. Overprotective parenting ultimately causes the child to fear the parent as opposed to trusting them.
"While it's reasonable to put rules in place to keep your child safe like setting a curfew, having him call to check in, or setting limits on where he can play, it's not great for parents to spread the safety net too far," writer Ashley Oerman said in an article on Parents.
Bullying, delinquency, and dependency are only some of the outcomes of vigilant parenting. It's significant to instill safety measures onto a child's life. However, when these measures disrupt the independence of the child, it becomes detrimental. Some overprotective traits include sheltering, controlling of their child's social sphere, and excessive caution.
"My parents used to be really strict," senior Diana Flores said. "But they've recently started to trust me more and now I don't feel like I have to lie about everything."
If there's one thing that parents always want to know, it's where their child is. While taking this into consideration, parents outside of the U.S. don't shelter their kids as much as an American parent would. This seems to have been working for them as their children have gained more independence.
"Parents in America are very different," foreign exchange student Gabriela Machado said. "In Brazil I went out with friends all the time and it was okay."
When all is said and done, parents take extreme precautions when it comes to their children's safety. This only instills fear and doesn't allow them to learn life skills when they're older. Parents need to give their kids space and allow them to grow because ultimately, kids just want to have fun.
About the Writer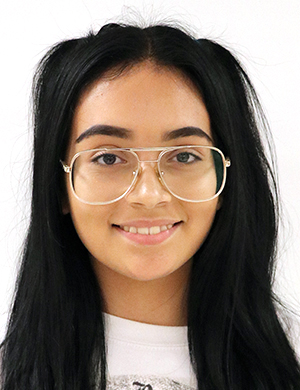 Caroline Aguilar, Editor-in-Chief
This is my third year on staff, and my second year as editor-in-chief. I love to cook, and I love writing!