A Recap of 2020 In the Life of a Student
2020 has been filled with endless spirals that seemed to be unending. 2020 has also been very different for all students who had to go through a drastic change in the middle of their school year.
January was supposed to be the start of a new and refreshing year; instead, it was the start of one of the craziest roller coaster ride students have ever experienced. Near the end of the month, Kobe Bryant fans were stuck with tragedy once they found out that he, his daughter Gianna, and seven others were in a helicopter crash that led to the death of everyone on board. In the classroom students would throw crushed paper balls and shout "Kobe" in honor of him, as many grew up watching him playing on the court.
February would then be the last "normal" month that students would experience in the 2019-2020 school year. This would also be the last month where life was normal before the coronavirus became an everyday subject as it quickly spread across the world.
Then along came March, which is normally the month where students have a week off for Spring Break. But then it extended to two weeks… then students would later find out that they are not going back to school and would be virtual for the remainder of the school year. This also meant that the seniors during the 2019-2020 school year would not be able to have their long-awaited prom.
April is when we started to notice that our everyday life was already long gone. Soon, we were locked in our houses and not allowed to go out because public areas were being closed for the time being. We would also be highly recommended to wear a mask, not only for our safety, but the safety of others as cases started to rise in the United States. 
In May, a surge of uneasiness began to surface as an unarmed African American man named George Floyd was killed by a Minneapolis policeman. He was caught pressing his knee on Floyd's neck for a total of eight minutes and forty-six seconds, which killed Floyd. Many people were furious about the act that was caught on camera and soon there was a flood of protesters calling for justice. Students began to quickly post on their social media about the injustice that they have been having and voiced their support for the Black Lives Matter (BLM) movement. 
The protest over Floyd soon went global in June and many countries began to also support Black Lives Matter. Tensions between the police and protesters saw no signs of dying down as some protesters started vandalizing police departments and public areas. 
June and July were supposed to be the student's summer break where they spend their time with friends and family, but once again coronavirus stopped any hope for that. 
August came rolling in and a new school year began with new rules. As campuses were getting ready for the students who chose in-person learning, they issued new rules for the school year. Signs are plastered around the campuses to remind students of social distancing and that masks should always be worn. Then students were hit with another tragedy over the death of Chadwick Boseman, who was most notably known for his role as King T'Challa, or Black Panther, in the Marvel movies. Students could be seen or heard yelling "Wakanda Forever," which was the line Boseman's role said repeatedly as Black Panther.
September came next and students are already adjusting to their new school life either virtual or in person. Then the news of Supreme Court Justice Ruth Bader Ginsburg's death at the age of 87 was revealed. Her death impacted numerous young women as she fought for gender equality. A surge of anger appeared once Amy Coney Barrett was appointed after Ginsburg's death. Many thought that she was appointed too quickly and the next President of the U.S. should have appointed the new Supreme Court Justice.
October came along and the second wave of COVID-19 arrived. The number of cases has continued to rise with no sign of stopping. Along with that the usual trick or treating during Halloween had to be put on hold to stop the spread of COVID-19.
Once November comes, that is when the holiday season starts, and students receive their Thanksgiving break. Thanksgiving was different this year as experts advised to gather with only immediate family households. 
Now it's finally December, the first semester is almost over, and exams are starting to come in. Experts fear that there will be another surge of cases after Christmas break once family members come back home for the holidays.  
The days when students would be able to hang out with their friends and family while being mask-free seems far. Hopefully, the new year will add some hope as news over COVID-19 vaccines are being available.
Leave a Comment
About the Writer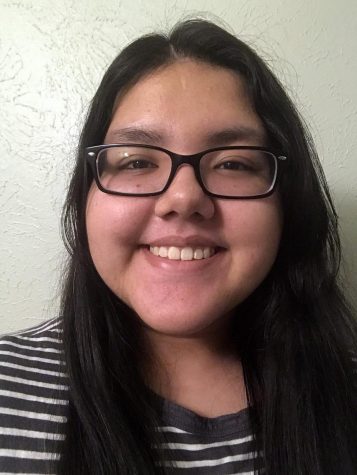 Keila Rubealcaba, Editor
I'm a senior and this is my third year being on the newspaper staff as well as my first year being editor-in-chief.