How the pandemic may subside in 2021
In March 2020, very unfortunate and life altering events occurred when the COVID-19 virus became widespread across the United States. The public had no idea as to the gravity of the virus and how long it would remain.
Many people projected it to diminish in July, and the world would return to normalcy. However nearly a year later, the virus has not been de-escalated, much less halted. 
The future is uncertain, but fret not, for recent developments and projections predict a light at the end of this very dark tunnel.
Herd Immunity
Herd immunity is achieved when a substantial percentage of a population builds up an immunity to a certain disease. There are two ways this can occur: via infection of the disease, or an effective vaccine. 
Optimism is to be had as the Pfizer COVID-19 vaccine is nearly 95% effective. Herd immunity is projected to be achieved this year, but the exact date is not yet known. When herd immunity is achieved, the virus can no longer spread. Vaccinations began being distributed in December; however, country-wide distribution is projected for May 2021. 
A huge caveat, however, resides in the population themselves. The people weary by the notion of certain side effects of the vaccines should be educated on the safety of them and earnestly persuaded to receive them as soon as possible. 
If all goes according to plan, herd immunity should be achieved as soon as mass distribution occurs and more vaccinations become available to the public.
Preparedness
Last spring, we had no idea what the virus was, or how it spread. Many speculations were false, and our unpreparedness to the virus was evident in not only the government, but our medical workers as well. We were forced to initiate hasty procedures without understanding exactly what we were up against.
Compared to then, we are much more prepared in battling with it. We've established proper distance regulations, and maintained these rules. Whilst it is true that the infected count is preceding at a rapid rate, there's much to come in the way of stopping it.
During the intense political climate the nation was in, government leaders were too busy focusing on their campaign to pay too much attention to COVID. As the political turmoil has subsided, President-elect Joe Biden can focus on COVID-19 and institute his vision in dealing with this virus.
All in all, there's much to be optimistic about in  the coming days, and the end of this abnormal way of life we're forced into seems right around the corner.
Leave a Comment
About the Writer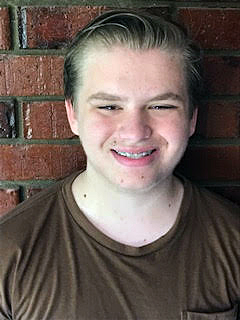 William Tobin, Writer
My name is Will Tobin. I am a sophomore at Lakeview Centennial and this is my first year on the newspaper staff.