PSAT Test Confidentiality
When a student signs the confidentiality contract on the back of the PSAT or SAT, they don't always follow the binding agreement. Five minutes after the PSAT concluded, memes flooded the internet that revealed questions that were on the PSAT and the answers that were provided.
"College Board is very serious about test security," history teacher Shari North said. "Given that most of what College Board does is meant to benefit students, the fact that students don't honor that by maintaining test security is really a problem."
The memes reveal a lot about what content was on the PSAT, giving an advantage to students who take the test at a later date. The PSAT had three different testing days this year, and the memes from the first test day would give a heads up to the students taking the test on the second or third day.
"When a placement test, such as PSAT and SAT, has secure items that are shared, that gives students an advantage," North said. "With [the] PSAT, there is merit scholarship money on the line. With AP [tests], there are hours of college credit on the line."
Many students understand the severity of breaking a confidentiality contract. Sophomore Tavarius Bellard thinks the memes may be funny, but they are not worth the risk in the long run.
"The memes are funny and relatable," Bellard said. "But I don't see why people are risking their test scores just to make others laugh."
While some students don't see the point in the memes, others are humored by them.
"They're pretty funny because they are very clear on how they don't want people to post stuff about the PSAT, but people do it anyway," sophomore Isai Pineda said.
Leave a Comment
About the Writer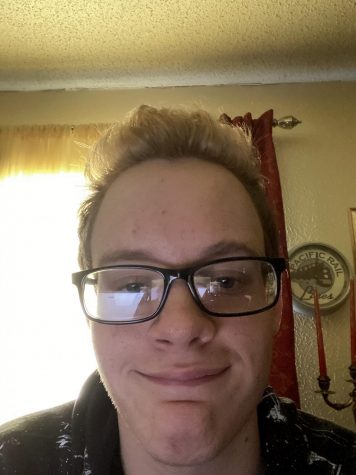 Ian Dacus, Photographer
I'm a photographer turned writer in the time of corona. I've been on staff for the past three years. You'd probably recognize me with a camera around my...