Must Watch Series on Netflix: Shadow and Bone
Netflix has once again released another series, this time it is based on a book called Shadow and Bone. The series was released in late April and has quickly become one of the most watched series on Netflix. It has been in the Top 10 list for the third week in a row. 
Shadow and Bone highlights multiple story lines where the characters will meet each other as the story progresses.
It is centered around a fantasy kingdom called Ravka, the kingdom is separated between East and West Ravka after the appearance of the Fold. The Fold is a huge mass of darkness filled with winged monsters called Volcra, that feed on human flesh. Another important story line of the series is the existence of Grisha, which are beings that have magical powers. 
The main characters in the series are Alina Starkov and Malyne "Mal" Oretsev. Alina finds out she is the sun summoner that everyone believes is the only person to destroy the Fold and unite the kingdom again. Mal has known Alina for most of her childhood as they always protected each other during their days in the orphanage and continue to do so after becoming adults.
The other set of characters are members of the Crows, a group that operate in the criminal underworld and have their base set up in the Crow club. The leader of the Crows is Kaz Brekker. Inej Ghafa is a skilled knife thrower and an excellent spy, and the last member of the crew is Jesper Fahey, a gambler and a quick sharpshooter.
Lastly, there is General Kirigan, also known as the Darkling. He is a shadow summoner, which is a rare and powerful Grisha that is able to control darkness using shadows. He is also a descendant of the Black Heretic who is the creator of the Fold.
General Kirigan helps Alina to heighten her Grisha powers, ultimately separating her and Mal for months without contact. While Alina is getting accustomed to living and being around other Grishas, she soon loses herself to the schemes General Kirigan is planning behind the shadows. It is not until she reunites with Mal that she discovers the real identity of General Kirigan and his plans for Ravka.
While all of this is unfolding the Crows try to figure out how to steal the sun summoner, Alina, in order to receive a huge amount of money and the freedom of Inej against her former employer. 
The series is a great fit for anyone who loves fantasy, action, and friendship in the eight episode series, especially when the ending gives fans of Shadow and Bone hope for another season.
Leave a Comment
About the Writer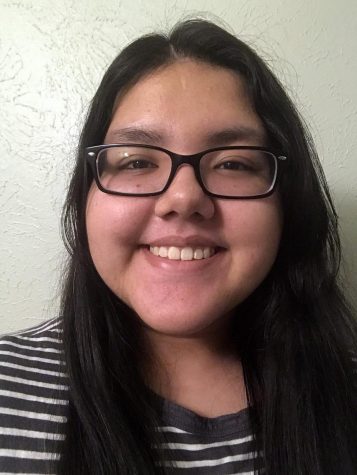 Keila Rubealcaba, Editor
I'm a senior and this is my third year being on the newspaper staff as well as my first year being editor-in-chief.