Freddie Mercury Is On the Big Screen Once Again
"Bohemian Rhapsody" came out on Friday, November 2, and it was a big hit with an opening weekend gross of over $51 million.
The movie is a biographical film that follows the life of Queen's lead singer, Freddie Mercury, and it ends with Queen's Live Aid performance at Wembley Stadium in London. It was directed by Brian Singer, and Queen's drummer, Roger Taylor, and guitarist, Brian May, were co-producers.
The movie had great parts, but it also had its share of dull and uneventful moments.
"Ideally, a film like this would attempt to add to, or to contextualize, a legacy. Instead, 'Bohemian Rhapsody' tries to sanctify it, pack it in bubble wrap to protect it from causing, or being caught in, any friction," movie critic Erin Keane wrote on rottentomatoes.com.
The movie featured many of Queen's hits like "Somebody To Love," "Killer Queen," and "Bohemian Rhapsody." The movie also features their own twist on the "20th Century Fox Fanfare."
The movie is a emotional roller coaster because the audience gets a view from Freddie's perspective of his life.
"[Raimi] Malek does an impressive job of re-creating Mercury's moves onstage, but the core of the performance is Malek's intensely thoughtful, insight-rich channelling of Mercury's hurt, his alienation and isolation even at the height of his fame," Richard Brody wrote on rottentomatoes.com.
Leave a Comment
About the Writer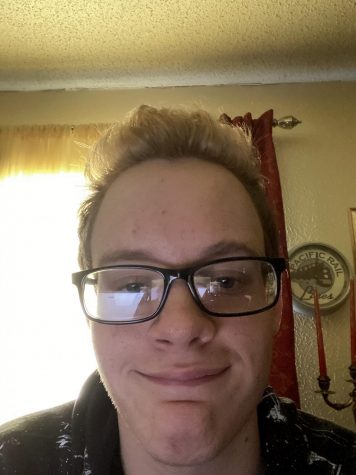 Ian Dacus, Photographer
I'm a photographer turned writer in the time of corona. I've been on staff for the past three years. You'd probably recognize me with a camera around my...