Beto and Ted Face Off
The current major candidates for the Texas Senate are Republican Senator Ted Cruz and Democrat Beto O'Rourke. There are varying opinions on the two candidates, ranging from their stances on policies to future plans for Texas.
"I'm a democrat so anything I [say] would be biased," history teacher Paul Ranta said. "But I can say that Beto accepts no money from corporate special interests, the NRA, or any Political Action Committee (PAC). That means, in essence, that he isn't owned and has no incentive to support policies that enrich large campaign donors. He has an incentive to help everyone. You certainly cannot say the same about Cruz. In the debates, which candidate used his time to say what he will do to improve the lives of Texans and which one used his time to lie, stoke fear, and attack his opponent?"
While Cruz hasn't said if he is committed to serving in the senate for another six years (due to buzz about him running for president in 2020), O'Rourke has proven his dedication to serving Texans.
"I will commit to serving every single day of my full six-year term for the people of Texas," O'Rourke said in an interview with the Dallas Tribune.
Cruz supports the idea of building a wall between Mexico and America. O'Rourke, however, is against the prospect of a wall. He supports the "DREAMER" program and believes that there should be easier access to citizenship.
"We can have smart security solutions and we can free Dreamers from the fear of deportation by making them US citizens today, so they can contribute to their maximum capacity, to their full potential," O'Rourke said in an interview with Andy Cohen. "They're going to help us decide as a country: Are we a nation of walls? Will we ban all Muslims or all people of one religion? Will we describe the press as the enemy of the people? Will we take kids away from their parents when they're trying to claim asylum, fleeing the most brutal countries in this hemisphere if not the planet? Or are we going to be defined by out ambitions, the big things that we want to do."
According to realclearpolitics (which average together other polls), Cruz is in the lead in the race for the senate with 49.3 points, and O'Rourke is behind with 43.6 points.
Overall, O'Rourke wants to represent the people in Texas, and Cruz is just in it for the money and fame.
Leave a Comment
About the Writer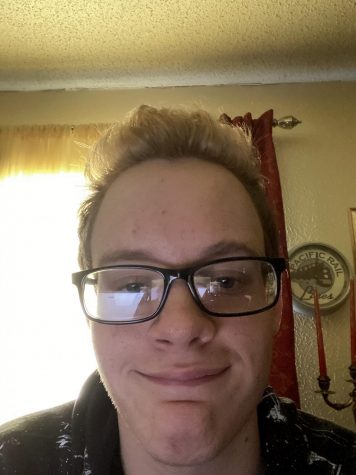 Ian Dacus, Photographer
I'm a photographer turned writer in the time of corona. I've been on staff for the past three years. You'd probably recognize me with a camera around my...