Buckle Up for This One Pt 5: The Joker
WARNING: This review contains spoilers for "The Joker."
After seven Batman films, everyone's questions about the Joker are finally answered. The movie was captivating from beginning to end and was brilliantly executed. The Joker has always been a mysterious character with an untold story. It wasn't until the newly released film explained his backstory that his story was revealed.
"His mother was also mentally unstable," senior Daniella Barrera said, "which shows how he had been suffering his whole childhood due to an unfit mother."
Main actor Joaquin Phoenix did an excellent job at showing the emotions of a manic man. He's shown as a failed comedian who lives with his mother and is ridiculed because of a mental illness he suffers from. After days of not seeing his therapist and not taking his medications he turned to anger and revenge.
"It's sad because this is something that actually happens," senior Diana Flores said. "Obviously not to that extent but people who don't receive the help they need can go crazy."
After stirring madness in Gotham he's invited onto a TV show to discuss the murders that occurred previously. At first he attempted to keep a comedic attitude but quickly learned that exposing himself made him feel more confident.
"Not only does it speak about mental illness but about social classes [as well]," Barrera said. "It shows how the wealthy never consider the poor."
The film was definitely, no doubt about it, off tops, a 10 out of 10. From the plot, to the acting, to the cliffhanger at the end. The film was remarkably executed and I would most certainly recommend.
Leave a Comment
About the Writer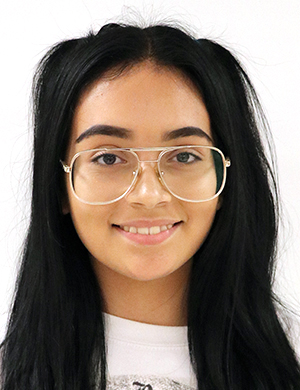 Caroline Aguilar, Editor-in-Chief
This is my third year on staff, and my second year as editor-in-chief. I love to cook, and I love writing!