Join the WRIOT!
WRIOT is a creative writing club that welcomes all poets, fictional writers, artists, and photographers to come together and share their ideas. The club produces a yearly literary magazine that accepts submissions from Lakeview's young writers and artists and even teachers. However, what makes this club unique is that it's about more than just an end product.
"The atmosphere feels very positive, easygoing, and relaxed," WRIOT Vice President junior Kassandra Oviedo said. "I'm really excited to be joining this club and to grow myself on photography while being a member."
The club works on collaborative activities so that all its members feel WRIOT is a safe environment to share their work. Within their meetings, members give each other constructive literary criticism to help improve their passion and style of writing.
"We give them the time to really focus and practice on their main focus in their writing or artists' careers," Oviedo said "We challenge them with different prompts to get them more comfortable with their writing, [and] we give the helpful critique for improvements."
Members receive a prompt at the end of every meeting and present their writing the following meeting. Many of the writers have become more comfortable with themselves and the other members by sharing their personal stories with the group.
"I feel I'm being heard even when I'm talking about something intimate," junior Aabha Kc said. "I think it's important for young students to be encouraged to write."
About the Writer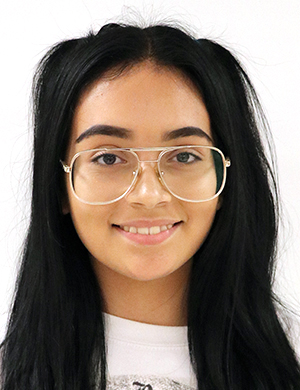 Caroline Aguilar, Editor-in-Chief
This is my third year on staff, and my second year as editor-in-chief. I love to cook, and I love writing!