Brett KavaNO Abortion
With a vacancy in the Supreme Court, President Donald Trump has nominated Brett Kavanaugh to fill in the role. However, a psychology professor in California, Christine Blasey Ford, has recently accused him of sexually assaulting her in high school. This has postponed the Senate's vote on whether he is a fit candidate for the job.
"I thought he might inadvertently kill me," Blasey Ford said in a Fox News interview. "He was trying to attack me and remove my clothing."
These allegations are yet to be corroborated. The accusations have many questioning if he should be in office.
"This is a completely false allegation," Kavanaugh said in an interview with "Time." "I have never done anything like what the accuser describes – to her or to anyone."
Kavanaugh has also gained a lot of backlash against his candidacy for Supreme Court Justice with his extreme stance against abortion. Abortion is a safe and standardized procedure for women, and it's better than using pills from foreign countries that have killed many women. No man should be able to tell a woman what she can and cannot do with her body.
"He was nominated for the purpose of taking away a woman's constitutionally protected right to make her own health care decisions," California Senator Kamala Harris said in a tweet. "Make no mistake – this is about punishing women."
At Kavanaugh's hearing on September 27, he will provide the court with a calendar he saved from the summer of 1982 (when the alleged sexual assault incident transpired) in hopes to prove his innocence. Women and men all around the United States are protesting against him.
About the Writer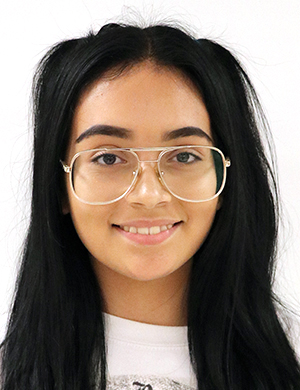 Caroline Aguilar, Editor-in-Chief
This is my third year on staff, and my second year as editor-in-chief. I love to cook, and I love writing!