Snowstorm 2021
Texas faced a snowstorm on February 13–17. It is one of the most historic winter storms Texas has seen. The temperatures plummeted while ice and snow covered the entire state, leaving millions of people without electricity.
This disaster led to blackouts extending from hours to days. Top state lawmakers called for investigations into the Electric Reliability Council of Texas, as Texans demanded accountability for the disaster. Many stores and businesses were shut down due to the snow, which caused panic for food and other resources in need. Schools were also closed since most households had no electricity for hours or days. Not only was the electricity a problem, but many individuals' water pipes froze, causing water leakage in their houses or apartment complex. 
Due to the weather, many homeless people and people who were in the comfort of their homes passed away. Many of these deaths could have been caused by freezing to death from hypothermia, poisoning by carbon monoxide, trapped in home fires, and crashes on icy roads. State officials are trying to determine how many victims have passed away from this frigid cold, but it is a daunting task. 
Dallas police suspect that a 34-year old man, Lorenzo Charles Washington III, died of carbon monoxide poisoning. Garland police believe two men, 41-year-old Arnulfo Escalante Lopez and 28-year-old Jose Anguiano Torres, were also victims of carbon monoxide poisoning. As of right now, at least 17 Dallas County deaths were caused by the storm, however, these numbers could change as doctors are waiting for results to identify if these deaths were caused by the snowstorm. 
Leave a Comment
About the Writer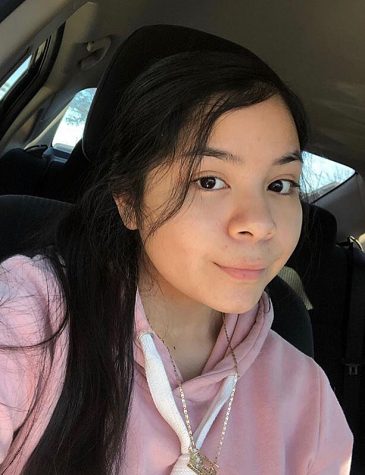 Victoria Rodriguez, Writer
My name is Victoria Rodriguez, I am a senior class of 2021. This is my third year in journalism/newspaper and so far I've enjoyed every bit of it. I...