Changes in Competitions due to COVID-19
COVID-19 has cancelled or changed school events like Homecoming, pep rallies, football games, blood drives and more. Club activities and competitions are no exception as the head executives of the organizations have had to make adjustments to provide a safe environment for the students. 
Television Production magnet program has a club specifically only for TV students called SkillsUSA. SkillsUSA is an organization that prepares students and teachers to become powerful members in the workforce. 
"What I like about SkillsUSA is the hands-on competitions and practices as it simulates industry level techniques," senior Steven Rodriguez said. "It also helps give students an idea of what their further professions may look like, as well as having a wide variety of competitions to fit every person's future goals/career paths." 
The club has also had to go through changes as they have meetings both virtual and in person to accommodate the students preferences. Another, somewhat larger change, is how they will compete in SkillsUSA this year. 
Normally, SkillsUSA competitions are divided into three parts: district, state, and national competitions. District competitions are held at Lakeview or at Waco and students would compete with other schools, fellow group members or individually depending on what competition they are in. The top three teams in each competition would then advance to state.
However, this year, SkillsUSA is holding their district competitions virtually. For the district competitions members will only have to take the technical test, which is a set of questions that are related to the competition the members are participating in. Then teams that place first and second place will advance to state competitions. 
"Regarding the online competitions, I feel kind of sad that we aren't able to compete because I feel like some people aren't that good at testing but are better on competitions rather than test taking," senior Mariela Bermejo Esquivel said.
COVID-19 has brought new challenges that everyone including students have had to overcome. 
Leave a Comment
About the Writer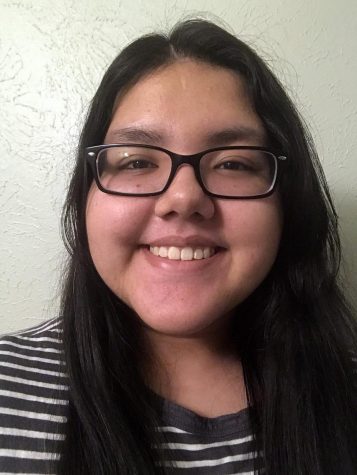 Keila Rubealcaba, Editor
I'm a senior and this is my third year being on the newspaper staff as well as my first year being editor-in-chief.