All About Louder Than A Bomb
Louder than a bomb (LTAB) is a writing program that allows students to discover their voice and their definitions of self and community.
"I think that's the most important thing that you find yourself through writing," English language teacher Jason Carney said.
Carney first introduced LTAB to the Dallas-Fort Worth area when he asked his friend Kevin Coval, who started Louder than a Bomb, if he could bring the program around the county.
"Six years ago we asked if we can bring a franchise of that to Dallas and they said yes," Carney said.
Lakview was one of the first schools Carney introduced LTAB ever since he wanted to attend the high school when he was younger.
"I knew Lakeview would be a school that I wanted to be interested in," Carney said. "It's a school that meant something to me."
The franchise in Dallas has steadily started to increase since he first brought the idea of expanding the franchise outside of Chicago.
"As we go into a district we try to find a new school and a new district every year for we can expand in that district," Carney said.
LTAB holds at least six events throughout the school year.
"We'll do open mics and poetry slams and then we would hold louder than a bomb events coming to the campus and we hold the literary festival every year," Carney said
Carney hopes that students who are in LTAB will receive confidence, knowledge, writing ability, and more.
"I got to let out all of my emotions that way it was like a therapy for me," junior Taylor Lisenby said. "I really love performing on stage. I used to be afraid to but I really conquered my fear on stage."
This Friday LTAB will be having an Open Mic Night that would not only feature some of the LTAB members but anybody that has some type of artistic talent.
"Anybody can bring a guitar, read, perform, juggle, comedy, whatever you got," Carney said. "It's open for everybody. We just want to see talented kids show out."
On February 8, LTAB will also have the Lone Star Individual Poetry Slam at Lakeview, where kids from all over the Metroplex that will present their poems.
About the Writer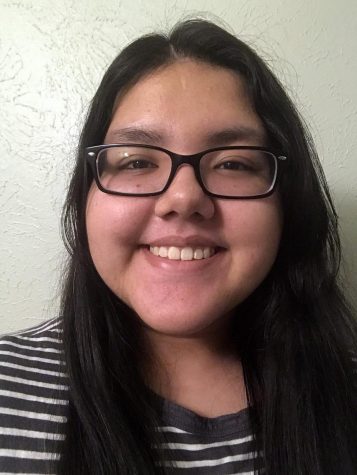 Keila Rubealcaba, Editor
I'm a senior and this is my third year being on the newspaper staff as well as my first year being editor-in-chief.