WRIOT Celebrates Their Literary Magazine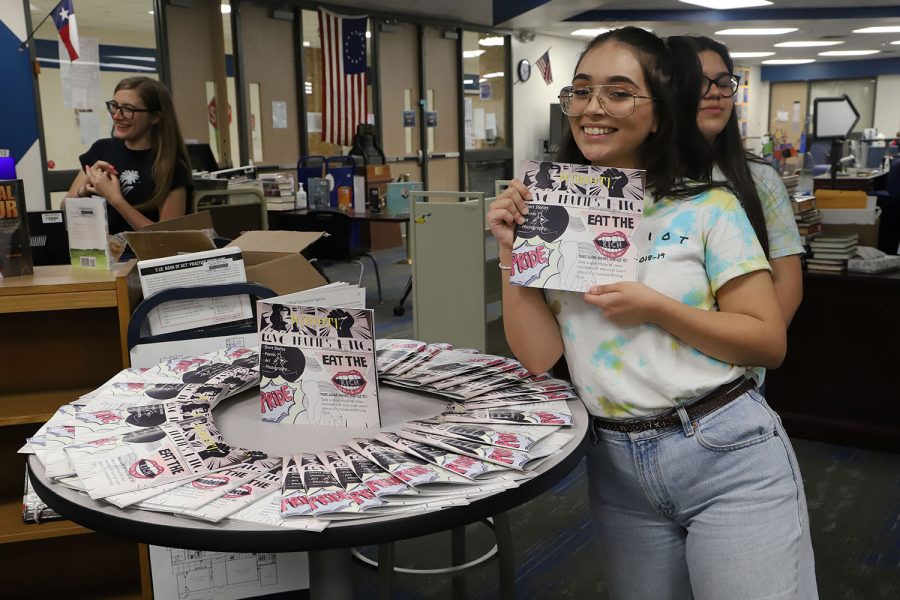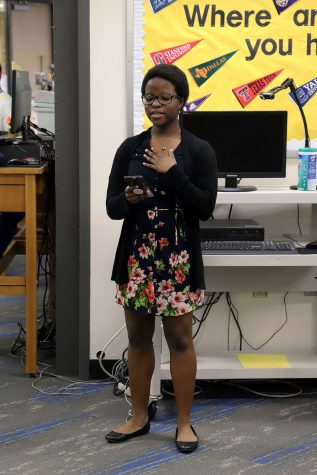 WRIOT, Lakeview's creative writing club, published its annual literary magazine last week. This is their fourth year to publish the magazine. To celebrate, WRIOT hosted a literary festival on Friday, May 10, in the library. During first and second, WRIOT and LTAB members read various pieces they had written, and during third, they read their work published in the magazine.
The main focus of the magazine this year was social issues plaguing America. Junior Caroline Aguilar, President of WRIOT, said the book included art and writing about women's rights, race relations and the immigration system.
"Lakeview is a very diverse school, and I wanted to touch on something that everyone had a connection to," Aguilar said. "A lot of the things talked about in the magazine really hit home for a lot of the listeners."
Senior Cristopher Tule performed multiple different reading during the festival, and he has multiple works published in the magazine.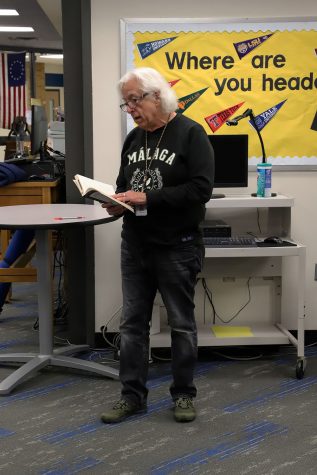 "I felt like the performance went well, and it is super exciting to be published," Tule said. "It is even more exciting to be part such a talent group of people."
Many advanced art students had their artwork published. Senior Anne Kalinowsky helped with the cover art, and she had other works spread throughout the magazine.
"I felt honored to have my work in the magazine," Kalinowsky said. "I think the people who created the whole things did amazing."
WRIOT is selling their magazine for $5 in the lunchroom throughout this week, and they can be purchased from English teacher Mark Lee's room (room 1136).
"People should buy the book to support a growing club at Lakeview and young aspiring writers," Aguilar said. "I put a lot of effort into its creation, and I want people to see the final product."