Sweethearts Inspire Audience at Their Spring Show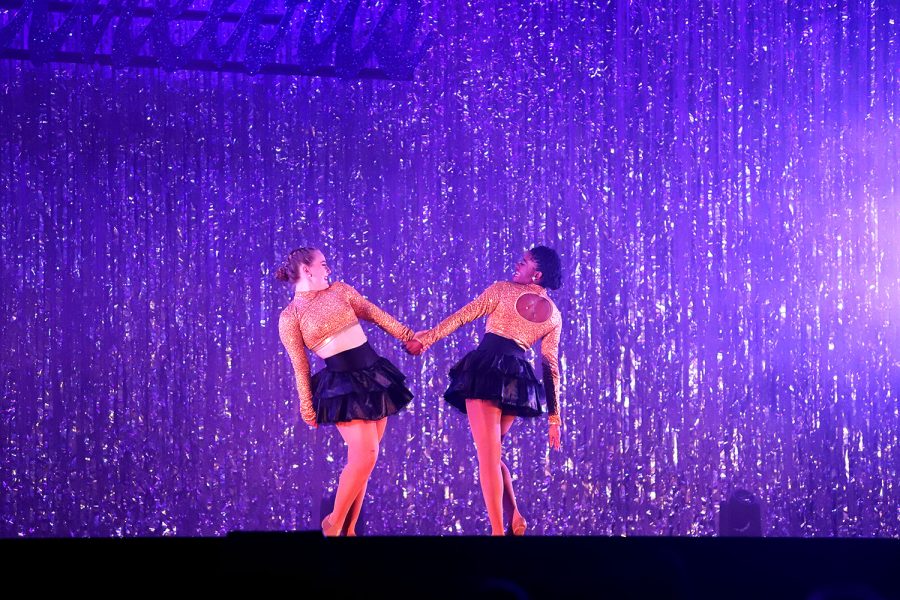 The 42nd line of Sweethearts performed their annual spring show this past Friday and Saturday. The theme of the show was "Inspire," and the Sweethearts tried to work the theme into their decorations and routines.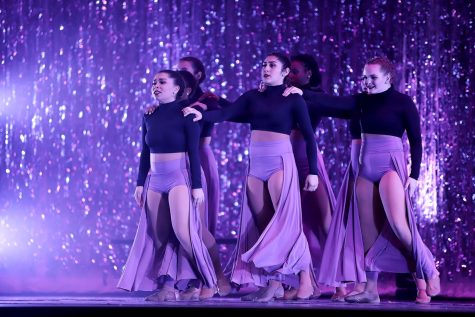 "We chose the theme 'Inspire' because we've been through a lot of tough obstacles this year," junior Catherine Jean said. "'Inspire' really meant a lot to us because every girl had something different that keeps them motivated. To incorporate it, we chose a lot of songs that had a very important meaning to us. As decorations, we had the pictures and inspirational quotes from each girl."
The show was not limited to only drill team performances. The spring show also contained performances from Freedom, drum line, Synergy and PRISM – Lakeview's K-Pop group. Additionally, many boys from Lakeview participated with the SweetTarts, and the Liberty Dolls performed multiple routines.
"We feel that all the performing arts groups should be included in the show," junior Malaya Samuel said. "SweetTart routine was a very fun and entertaining dance to watch because it was a bunch of boys that performed officer strut and an actual dance, even though they've never danced before."
The festivities went beyond the evening show. The Sweethearts ate breakfast with each other each morning during the week of the show. The parents provided a large lunch for them together Saturday afternoon, and the baby social officers created special gifts to give to each senior Sweetheart.
"During the show, [the] seniors had a special slide show where they said their thank yous to everyone that has helped them throughout their years on drill team and [in] high school," Samuel said. "Seniors also performed the traditional Yankee Doodle Kick Routine that we perform at football games while the rest of the underclassmen Sweethearts stood behind and saluted them."
During each football game during the fall, one Sweetheart is recognized, and all those recognized this season participated in a dance choreographed by dance teacher Christal Post.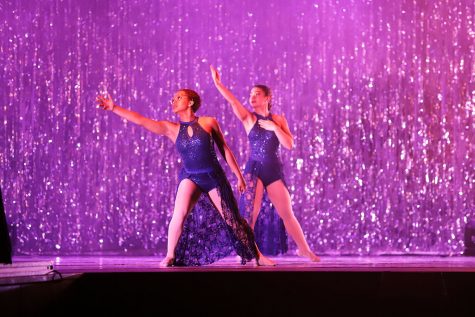 "My favorite routine to watch was the the Sweetheart of the week dance," sophomore Emersen Urrutia said. "I loved that dance because the choreography was amazing, and all the girls that were in that dance did a beautiful job performing it."
Spring show was a very emotional event for all the seniors and non-seniors on drill team. Before their show, senior Natalia Cortez said they had a "sob circle" where the girls talked about who they were thankful for, what they were going to miss about drill team and many of the veteran drill members handed out letters to their little sisters.
"It made us, seniors, feel so loved and appreciated," Cortez said. "The 42nd line coming to an end really hit me at the end, I realized how much I was going to miss this team and how much time I put into it. I love the 42nd line dearly, and I'm so sad to let it go, but they will do great things as the 43rd."

Saying goodbye to their fellow drill team members was hard for all the Sweethearts, but senior Gabrielle Greenstone said it was not a goodbye at all.
"42nd line coming to an end was bittersweet," Greenstone said. "I don't think I'll ever be able to forget the memories I was given while being a part of this team. I loved this group like sisters, and I'll forever hold them so dear to me. The year coming to a close doesn't signify a goodbye, only a see you later."