A Sister Scandal Gone Wrong
Jeffree Star is an American internet celebrity that has inspired many young men and women to express themselves through makeup. Star, a makeup icon, has released six eyeshadow palettes, liquid lipsticks, and highlighting palettes. Star was excited to reveal his first concealer after the launching of this Blue Blood palette. However, this took a major downfall when his warehouse was broken into. The robbery, unfortunately, resulted in $2.5 million worth of cosmetics stolen.
"This is the biggest theft I have ever experienced in my entire career," Star said in his most recent YouTube video. "This is the biggest hit as a brand. I'm still shocked about the entire thing."
Photos were leaked of Star's new concealer "Magic Star concealer" shortly after the scandal. Star explained in his video that he has a group of Federal Bureau of Investigation (FBI) agents working on the case. He claims that his cosmetics are being sold on the black market for high prices.
"I've been watching Jeffree for a long time," junior Diana Flores said. "To see him upset at not being able to show us his concealer made me mad. How could someone do something like that?"
Star said later in his video that he still plans to reveal his new products on his YouTube channel, despite the leaked photos. He also revealed that he will be having 30 concealer shades and eight setting powders released in his new launch.
"Jeffree hasn't released any face makeup which made this even more upsetting," junior Luis Becerra said. "He wanted the reveal to be big and they ruined that for him."
Star said all of his cosmetics were insured, so he will be getting his money back. Star will have to work on remaking the entire shade of concealer that was stolen. Despite this, he is still excited to release his first ever concealer and setting powders for his fans.
About the Writer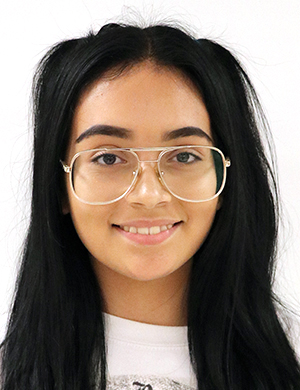 Caroline Aguilar, Editor-in-Chief
This is my third year on staff, and my second year as editor-in-chief. I love to cook, and I love writing!