Wallace's Prom Dress Closet
Everyone knows that Prom is expensive. From the dress, to shoes, to paying for the tickets, Prom is an event that can be difficult to pay for when economic hardship strikes. USA Today said that teens spend around $600 on Prom according to a survey Yahoo Styles conducted in 2017. English teacher Katie Wallace is trying to help students who may not have the economic means of spending hundreds on a prom dress.
Wallace has collected over 100 prom dress donations from around the Dallas metroplex. She is going to let LC students rent out the dresses for just a $18 fee.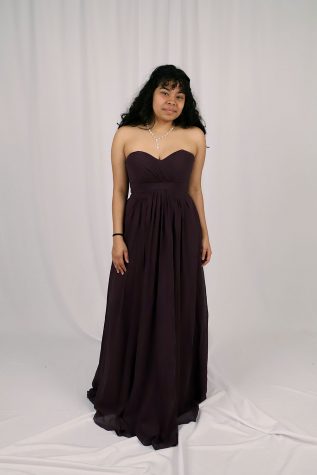 "I know the prom tickets are expensive and the whole experience is expensive – for both men and women," Wallace said. "Since you rarely wear your prom dress more than once, I thought if I could make a prom dress closet, it would give girls who have always dreamed of going to prom would still be able to go without having to spend the extra money on a dress."
To help promote the dresses, Wallace has teamed up with Deanna Hand's commercial photography class. Hand's students modeled and photographed the dresses. They plan to put the photos on a website for students to browse to find the dress they want.
"This prom dress project is providing us with a great deal of experience and opportunity," senior Luis Dominguez Argueta said. "As an amateur photographer and hobbyist, having the ability to work hands-on with a proper camera, studio-like setup and editing software is a great experience."
The photographer practice gives commercial photography students the ability to dive into first hand photography experience.
"I have learned all about procedures and the 'dos and don'ts' of photography in a studio through lectures and note taking, but nothing truly compares to actually having a camera on hand and taking live shots of models," Dominguez Argueta said. "I can definitely say that I have gained experience with the camera settings and techniques in regards to finding good angles to take photos from."
The $18 fee just goes to the cost for Wallace to dry clean the dress before and after use. Wallace's mother has also offered to fix small flaws or tears on the dresses.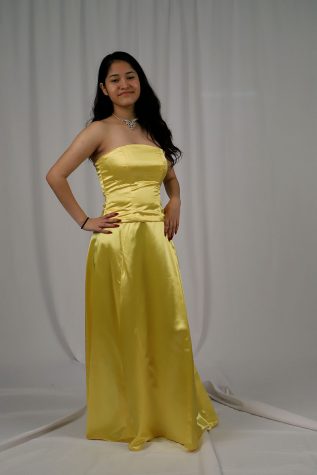 "They are not in perfect condition at this time, but my mother is a seamstress," Wallace said. "She will be able to help with small things and she has offered to help with alterations that may be needed."
Wallace hopes to expand the prom dress closet and options more. She said she would like to receive more donations and to open the closet to other high school students too.
"I hope the program grows and I hope we can get more donations," Wallace said. "We have a variety of different styles and sizes to work for whoever needs one."
The website is expected to be up soon. LC students are invited to look at the variety of dresses and choose one for an affordable price.
"I'm hoping it makes Prom more accessible to people who wanted to go but can't afford all the expenses." Wallace said.