Law Students Bridging the Gap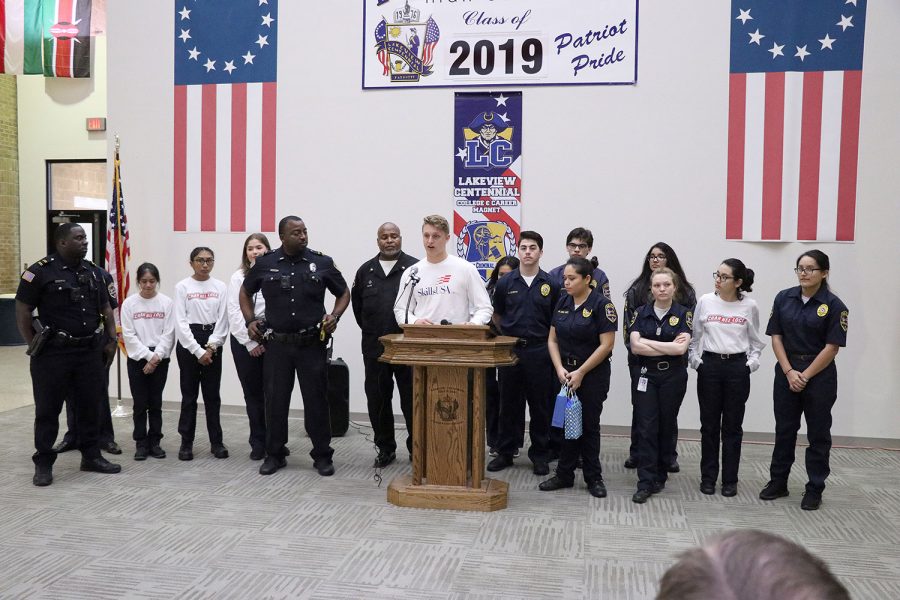 Law magnet students and law teacher Cedric Davis hosted a "Bridge the Gap" event to receive a grant for their program. The grant was awarded to schools that created an event involving law enforcement. "Bridge the Gap" focused on providing a space for students and police officers from around the area to interact in a safe environment.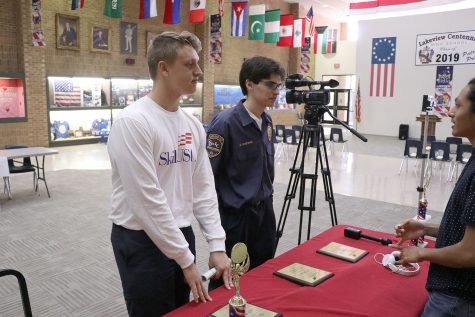 "It's always good to meet up with your fellow officers and the people keeping you safe," senior Corbin Herrington said. "It's good for the community to know them and their faces."
Multiple speakers spoke at the event about the importance of law enforcement, and how there should be a good dynamic between law enforcement and students.
"The whole purpose is for them to talk to the police officers and establish a rapport with the police," Davis said. "We want them to understand not just what police officers do, but also to see the opportunities in law enforcement."
Lakeview was one of only two schools in Texas that won the award for the grant.
"I was one of the collaborators that got this event going," sophomore Ashley Bridges said. "We were pretty excited about being one of the two schools that won the grant."
The grant they received was for $1000, and the money will go towards helping the SkillsUSA Law Enforcement team.
"The grant money is going to help our SkillsUSA chapter and the little things we need," Davis said. "We want competition uniforms. We want to get more messaging out to the community."
There were many booths set up with different police department representatives to speak to students about career options within the law enforcement field.
"I learned about many possible career paths," Herrington said. "There's a lot of jobs out there."