LTAB Students Perform at Slam-Off
Twelve Louder than A Bomb (LTAB) poets performed two poems each at their slam-off last Friday night. Student judges rated their performances, and their placings from the slam-off determined who would compete in their first multi-school competition. Students who placed first through fourth will compete as individuals in the competition, fifth through eighth will compete as a team, and ninth through twelfth will be alternates.
To start off the night, LTAB sponsor Jason Carney introduced two LTAB alumni to read their own poems.
"The student poets were phenomenal," Carney said. "The energy in the space tonight was great. There was a lot of growth in the students that we had last year, and a lot of new students came in here and lit it up. I couldn't be more happy with how the night went."
Junior Alexis Castillo placed first in the competition with her two poems titled "Biracial Brown Girl Go Shopping" and "Snowglobe for the Teenage Heretic."
"I got a lot of positive feedback tonight," Castillo said, "and I am really hyped to win first place. That's really awesome, and I am thankful for the people that showed up and came here."
Castillo said she wanted to make her poems a representation of her life experiences.
"Living in Texas – especially the conservative part of town – I always felt outcasted with my religious beliefs," she said, "so that's where I got the idea for a dome analogy. And as a biracial girl, I've experienced some things in public that maybe white people don't. So I decided to take that energy and create it to an art form."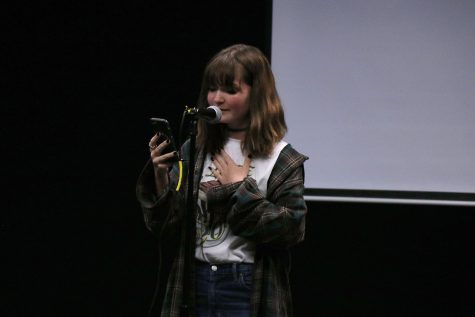 Sophomore Taylor Lisenby's second poem was dedicated to her twin sister, sophomore Sara Lisenby. Taylor's poem evoked many emotions from the audience as well as herself.
"My sister means the most to me," Taylor said, "and I needed to tell her that."
In the next few months, LTAB students will start competing against the other LTAB schools. Carney said he has to take a step back to be impartial for the competitions, so another teacher takes over with veteran members to run the team.
"For me, I just want them to come together and create community," Carney said. "When they come together and create community, they win."
LTAB is hosting an open mic night at Lakeview on February 22. The event is open for all talents and to all LC students, not just LTAB members.
Leave a Comment
About the Contributors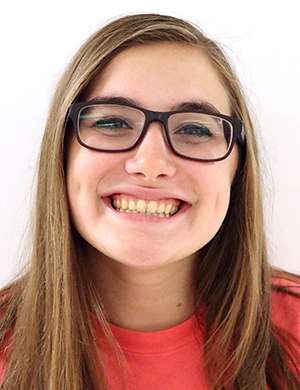 Natalie Taylor, Copy Editor
I am the copy editor for the school newspaper and editor-in-chief for the school's yearbook. I am also an ALS advocate and caregiver, and I support DACA...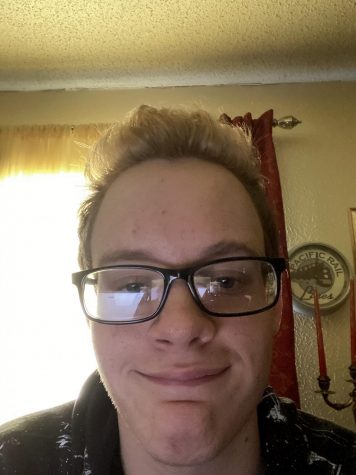 Ian Dacus, Photographer
I'm a photographer turned writer in the time of corona. I've been on staff for the past three years. You'd probably recognize me with a camera around my...