Clean Up, Clean Up, Everybody, Everywhere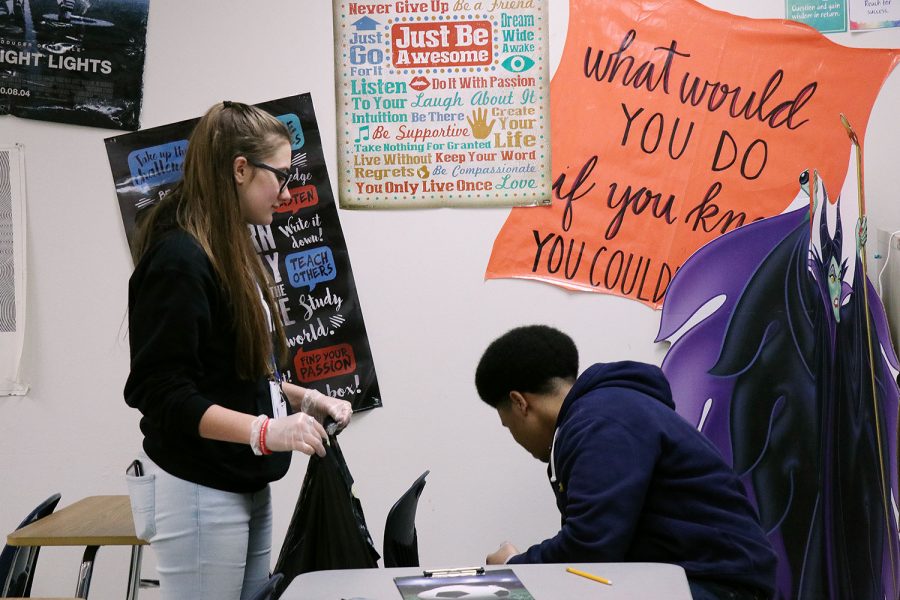 Once every two months, National Honor Society (NHS) members have "campus clean up." The members break up into small groups and go around the school picking up trash. NHS has been cleaning up the campus for several years.
"With us being such a huge service organization, our campus should be our first priority before we go outside our school," NHS sponsor Christie Milam said. "It's important that our kids realize it's [their] property just as much as it's the taxpayers. Why not try to make it look nice?"
In addition to picking up trash scattered throughout the school, NHS often goes into different classrooms and cleans up the trash students have left behind. Many teachers have sent Milam emails or spoken to her about how thankful they are for the service NHS provides.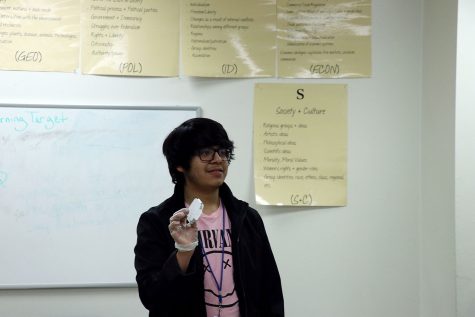 "The teachers are always very complimentary," Milam said. "It's the little things that go a long way. The kids need to always know they are appreciated. We may not be able to show it tangibly, but sometimes hearing it makes it go farther than any tangible award."
Many students that are not part of NHS are unaware of NHS' contribution to cleaning up the campus.
"I'm grateful for students who are willing to pick up after others who won't do it themselves," senior Adrian Guerrero said.
English teacher Dayna Castle said she thinks the service opportunity allows the NHS members to remember the bigger community that they are part of.
"When young people spend their time in acts of service to a community, it's makes them more aware of the larger community to which they belong," Castle said. "It makes it more real that they have a responsibility as a member of [the] community."
NHS President senior Julian Humphrey hopes that NHS' service diminishes some of the work for the custodians.
"The school gets littered everyday," Humphrey said. "The custodians are here every day for who knows how long. So it's good that students are the ones picking up the trash, and I [hope] it lets the custodians go home to their families."