Piano Students Take Field Trip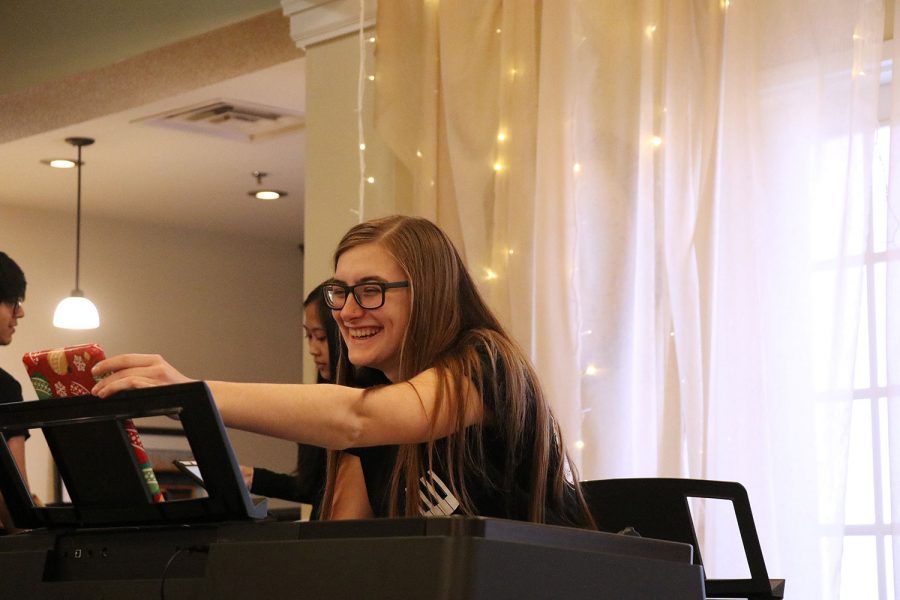 Each student in piano teacher Brenda Whitlow's class went on a field trip to showcase Christmas music they learned in class. The classes were split into trips on different days. Some groups went to retirement homes, and other groups went to local middle schools to perform.
Whitlow's B1 and B2 classes went to a retirement home on Tuesday, December 11.
"It felt good to give a sort of gift to the people at the home," junior Cindy Rodriguez Drummond said. "It was nice to see them all happy and enjoying the music."
The students played their Christmas music in primarily ensembles and duets. Junior Kaitlyn Dacpano, played a part in the song "March from The Nutcracker," and she played a duet of "Silent Night."
"It was nice to be able to interact with the people at the retirement home because they may not have people or families visit them," Dacpano said.
Social Studies teacher Paul Ranta's mom visited the retirement home to see the piano students perform. Ranta told her to specifically look for one of his AP European History students – junior Hazel Velasquez Gomez.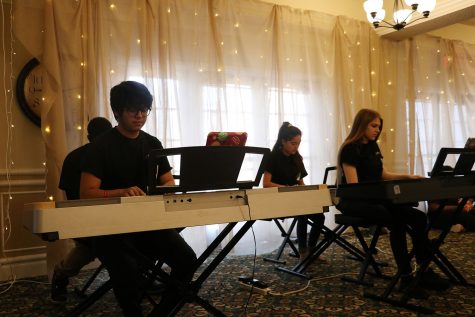 "It was really encouraging to see how staff members used this field trip to extend their support and show their patriot pride even into the small piano magnet program," Velasquez Gomez said.
After they played, the students went to the Galleria mall. They had the remainder of the field trip to wander the mall with their friends.
"After spending some time playing at the retirement home," senior Oscar Silva said, "it was pretty fun to go to the Galleria and to walk around and eat with my friends. I went ice skating, and although it was difficult, what made it better was ice skating with my girlfriend."