CIA creates Christmas Gifts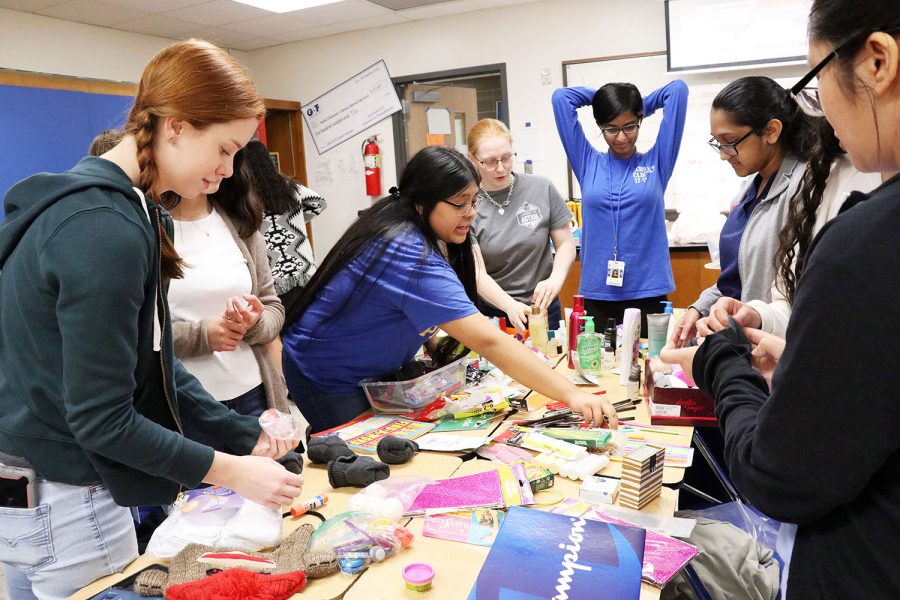 Christ In Action club (CIA) created shoebox gifts to send to children in Mexico for Christmas. CIA partnered with an organization called "Regalos De Amor" to help facilitate sending the gifts to Mexico. The gift boxes were filled with items donated by students and teachers throughout the school.
The boxes were separated into three groups. CIA members created boxes for children in the age groups of three to five, six to nine, and 10 to 14.
"Christ in Action believes in the power of Jesus Christ, our Lord and Savior, because He gave His life for us," CIA president senior Sylvia Percy said. "His undying gift urges us to give whatever we can, whenever there is an opportunity. We made the boxes for Regalos in hope that they may come to know Christ and see His love for them. We also wanted them to have an awesome Christmas."
To start off the event, bible verses were read that mentioned the idea of giving and servitude. Then the students partnered up to make boxes together.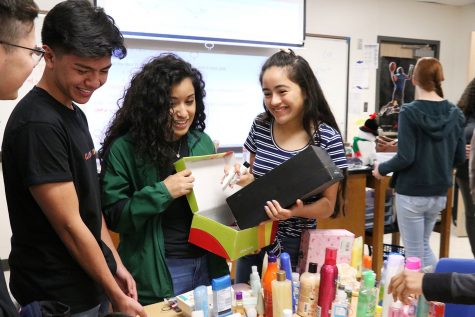 "The children that are receiving the gifts don't have much," junior Cassandra Gallegos said. "Even though we can't go physically to give them the boxes, I wanted to help out from here."
Along with the gift box, each child will receive a bible with the Christmas gift.
"I was extremely happy with the turnout of people that came and helped," Percy said. "CIA has definitely grown a lot this year, and it's great to see people trying to do something to make a change."