Students Receive NMSI Checks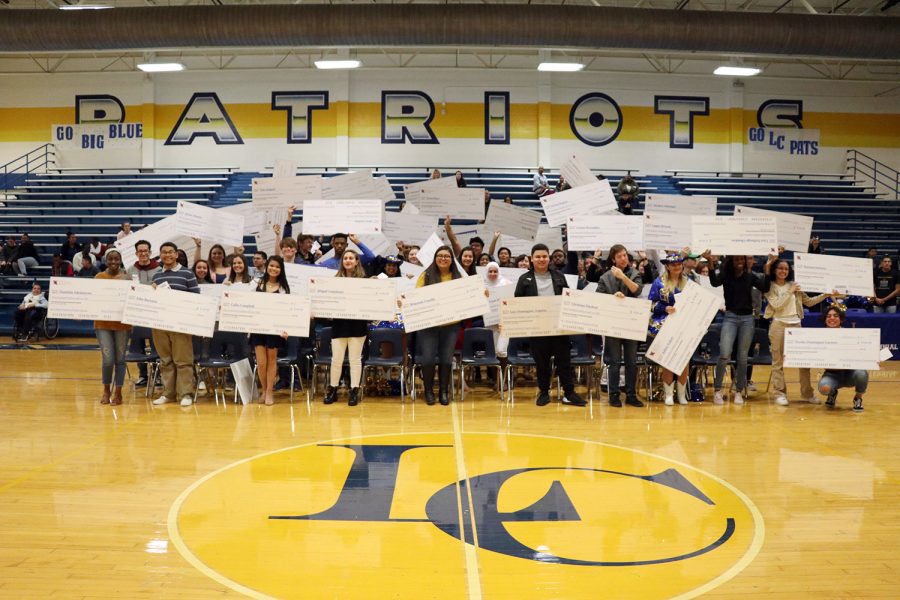 Over $12,000 was given out yesterday at the NMSI pep rally to LC students who passed any AP test for English, math or science. For each test passed, students received $100.
Last year, Lakeview students received almost $10,000 and this year it increased to $12,200.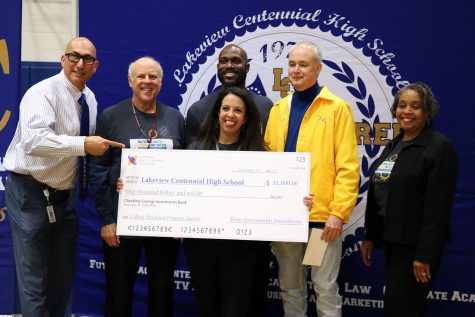 "[It] is amazing to me that we have participated in NMSI for four years, and every year we increase," principal Maresa Bailey said. "We also always meet the goal for qualifying scores that NMSI makes for us."
NMSI, the National Math and Science Initiative, promotes the AP test for students around the nation and offers incentive money to students who pass their exams.
"NMSI provides valuable resources for the teachers and students to help them with their AP test," Bailey said. "NMSI gives them incentive to receive qualifying scores, and in the end, they get college credit and money from passing their test."
The goal of qualifying scores at Lakeview was 109 passing scores. Lakeview exceeded this goal with 121 qualifying scores. Since Lakeview reached their goal from NMSI, Bailey also received a check for $1,000 to go to the school.
"We will use the money to buy resources for the AP classes and to support the teachers," Bailey said. "We want to get things students can use to help their prepare for the AP test."
The pep rally – in addition to the students receiving their checks – included a performance from the varsity cheerleaders and some of the Sweethearts.
"The NMSI pep rally was really rewarding to cheer at," senior cheerleader Caroline Cortimilia said. "I got to see a lot of my Collegiate classmates earn something they truly deserved. They had huge smiles on their faces, and [it] made me super happy."