Family Pet Suffered a Tragic Death on a United Airlines Flight
Last monday, a flight attendant on United Airlines forced a woman to place her ten-month-old French Bulldog in the overhead bin. Catalina Robledo, her one-month-old infant, and her 11-year-old daughter Sophia Ceballos were on a flight headed to New York from Houston when the incident took place.
"The dog barked and barked, but I couldn't stand up because I [was] carrying my baby," Robledo said to The New York Times.
With the highest number of animal deaths in 2017, 18 deaths in total. If nothing is done, it is safe to assume there'd be more animal fatalities in the following years, considering the statistics.
"Pets, including dogs, are now family members," senator John Kennedy said in a tweet. "If you're allowed to bring them on an airplane, you shouldn't have to do it in a way your pet dies."   
Kennedy has also said that he will be prohibiting airlines from putting animals in overhead bins by passing a bill (though it should be obvious that an overhead bin is not a suitable environment for a live animal).
"My mom was crying; she was just screaming. She was looking at him," Cabellos said on CBS News.
Passengers were also appalled by the tragedy. Maggie Gremminger said her heart was broken because of what happened.
"I want to help this woman and her daughter. They lost their dog because of an @united flight attendant. My heart is broken," Gremminger said on a Facebook post.
About the Writer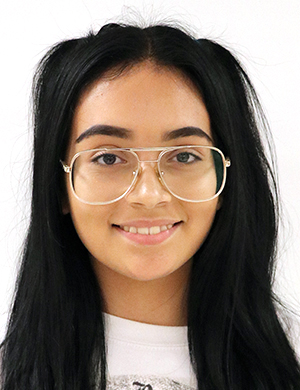 Caroline Aguilar, Editor-in-Chief
This is my third year on staff, and my second year as editor-in-chief. I love to cook, and I love writing!