North and South Korea Unite in Winter Olympics Opening Ceremony
The Olympic Winter games began this year in PyeongChang, South Korea. A lot of noteworthy things have transpired since the Winter Olympics began. For example, snowboarder Shaun White redeemed himself after a tragic crash in Sochi, Russia.
"I'm so thankful that I got to stand there again and know who I am, and know what I can do, and do that run to win it," White said in an interview with "The Guardian." "It's so rare that you get these opportunities to redeem yourself in life and in your career and I took advantage of that."
Though many emotional, and memorable things have happened, something very historical also took place. Along with many nations, North Korea was present at the Olympics. Although they have competed before, this year they came together with South Korea, which stunned many people.
"Many considered it an impossible dream to have an Olympics of peace, in which North Korea would participate and the two Koreas would form a joint team," South Korean president Moon Jai-in said in a New York Times article.
Both Koreas have put aside their differences and became whole in the Olympics. Tensions have been high between the Koreas, from their language barrier to their conflict of ideologies, they were able to beat the odds and come together.
"They've always had political issues," junior Tarek Shraim said. "So seeing them unite for a special occasion is a message that can [help others] set aside differences in the future to form an alliance."
About the Writer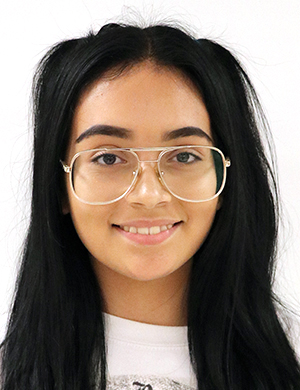 Caroline Aguilar, Editor-in-Chief
This is my third year on staff, and my second year as editor-in-chief. I love to cook, and I love writing!