Creative Writing Club Finds Its Roots Again
English teacher Mark Lee and the Creative Writing Club President, senior Mia Perez, got the club up and running again this year for those students who have a passion for writing. In the club, a student's mind is free to be as creative as it can be, and there are no limitations as to how far their imagination can go. The club produces the school's literary magazine.
"It matters to me that we go beyond the end product of finished stories and actually cultivate a sense of encouragement and support among fellow writers," Perez said.
Creative Writing Club can be very helpful for students who also want to improve their writing, as the club also holds constructive criticism meetings. The meetings are held every other Thursday, and anyone is welcome to show up with their writing if they're looking for additional help with it.
"Students can come when they please, share what they feel like sharing, and contribute what they [feel] comfortable giving," Perez said.
The club would be very pleased to have anyone contribute, and to share your work, whether it be poems, short stories, or even art. You can show up in room 1136 from 2:45 – 4:00 p.m. with your writing, or simply to see how it all goes down.
About the Writer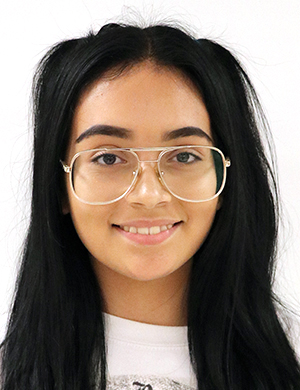 Caroline Aguilar, Editor-in-Chief
This is my third year on staff, and my second year as editor-in-chief. I love to cook, and I love writing!