Academics Receive the Recognition at AP Scholar Breakfast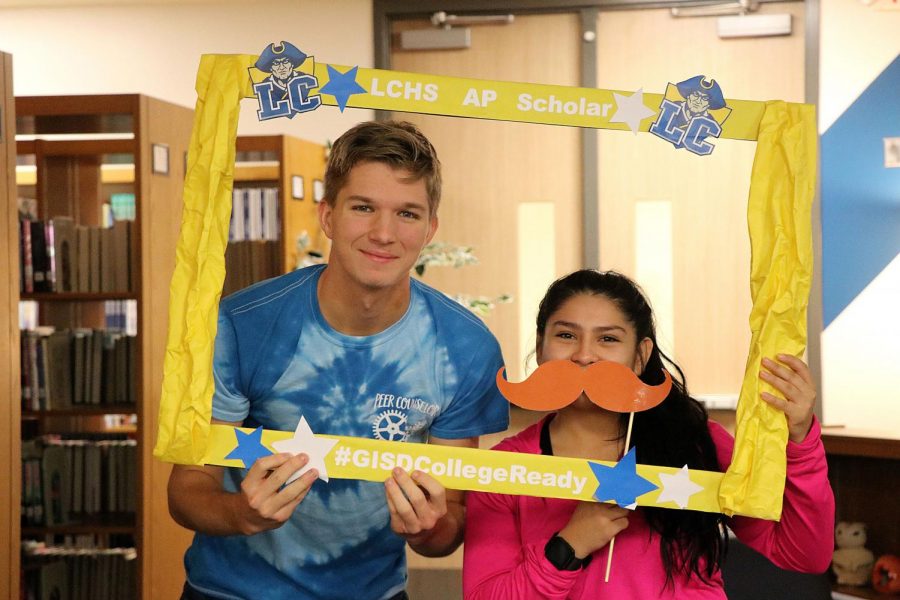 Lakeview's College and Career Readiness team hosted a breakfast ceremony to commemorate the AP Scholars at Lakeview. Each student who passed at least three AP tests with an average of a 3.0 on them received a certificate. AP students who have an average of a 3.25 or 3.5 received a certificate of honor or distinguishment.
Some GISD board members, as well as some counselors at Lakeview, came to the breakfast to show support for the hard work the students put into their classes.
"The district felt like there is always constant recognition for athletes," said Alexes Terry, the social studies department head and U.S. history teacher. "We want to recognize them for academics as well. We are trying to broaden and promote the appeal of AP courses to all students in order to change the stigma of who should be in AP classes."
After the breakfast, AP Scholars went into different classes to talk about the benefits of AP and how rigorous coursework sets them up for a further education.
"I think they get a different perspective and they value the information more when it comes from students who use to be in their shoes," AP history teacher Shari North said.
They also talked greatly about the skills that are needed in order to be successful in dual credit and AP classes, and how they were able to smoothly transition into college because of it. Many of the students were very appreciative of receiving the recognition for their academic successes.
"[Seeing] the whole assembly of students who achieved the recognition as being an AP scholar has very humbling and helped me realize that the AP program at Lakeview is above all others," senior James Carroll-Linden said.