Basketball Girls Commit to College
Candice Parramore and Bre'Asiajah Mathews officially signed their documents committing to the college of their choice. Surrounded by close friends and family, the girls worked diligently in order to get where they wanted go in their life.
Senior Candice Parramore signed with Grambling State University where she received a full ride scholarship. Parramore will major in Law Enforcement, while playing basketball and track and field for Grambling State University. Her mother, Shari Parramore, and her father, Corey Parramore stood proud with their daughter and celebrated with and teammates.
"She worked for it," Corey Parramore said. "She wanted it and she worked for it."
Candice's hard work, talent, and maintaining a 3.0 grade point average made her parents extremely proud, as her parents stood around all smiles, snapping pictures and being there for their daughter.
"I'm extremely proud of her," Shari Parramore said. "She worked hard to get where she is."
Senior Bre'Asiajah Mathews received 17 offers from colleges across the country, but decided to continue her career at The University of New Mexico.
"I chose The University of New Mexico because they showed more interest," Mathews said. "They have the best majors and the coaches were very interested in me."
The reason why Parramore chose Grambling State University?
"The competition and atmosphere." Parramore said.
Shari Parramore stood by listening to her daughter's answers.
"They have a nice criminal justice program," Shari Parramore added.
Mathews and Parramore's colleges of choice are out of the state of Texas. Grambling State University is in Grambling, Louisiana, while The University of New Mexico is placed in Albuquerque, New Mexico The two girls are going to be away from family and friends they grew up with their entire lives.
"It's just something I'm going to have to deal with," Mathews said.
Not only will Mathews and Parramore be living out of state and without their families, but they will be without their teammates they've built chemistry with the last few years, which involves getting to know their new teammates at their respective colleges and growing a new chemistry with their new teammates.
"It won't be difficult," Parramore said. "I'll spend the next four years with them and the chemistry will grow over time."
Leave a Comment
About the Writer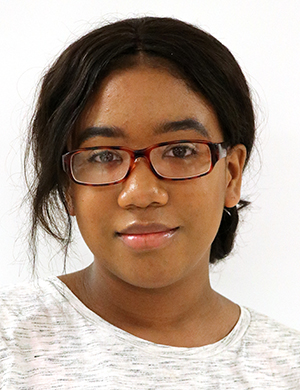 Jessiyah Sanders, Writer
I'm a junior at Lakeview Centennial High school and this is my first year on the newspaper and yearbook staff.