Track advances to Regionals
The Patriot Varsity track teams finished fourth and sixth overall at the Area meet last week. The individuals who placed in the top four will advance to the Region 2 meet this weekend in Waco.
The Lady Patriots produced three area championship teams. The 4x100m relay team of Marissa Scurlark, Aayinde Smith, Sydni Lewis, and Mariah Ayers placed first; Peyton Lewis, Maggie Rymer, Sydni Lewis, and Ayers placed first in the 4×400 Relay. Ayers also placed first in the 200m Dash.
"The compliments I have gotten and the things people have said to me [inspire me]," Ayers said. "My goal for these next two years is to keep my titles in my races and win state in the 200."
Rymer also both placed second and sixth in the 400m Dash and 100m Hurdles. Sydni Lewis placed second in the 300m Hurdles. Candice Parramore took 3rd in the Triple Jump and 4th place in the 300m Hurdles and Long Jump.
"The biggest moment was when I watched Mariah pass the two teams to get into first," Rymer said. "We [beat our personal record] by five seconds."
For the boys' team, who placed sixth overall, many competitors advanced and will be travelling with the girls to regionals.
In first place, the Area champions, are Allen Copeland, Donnie Bell, JeMarcus Caldwell, and Shamond Greenwood in the 4x200m Relay.
Copeland, Greenwood, Calen Mayfield, and Elijah Wilson also placed second in the 4x100m Relay. DeJohn Jones and Jesse Paul placed second and third respectively in Shot Put (Jones) and 800m Run (Paul).
"I do feel like I have to fill [the senior's] shoes with the best of my ability…going into my senior year," Rymer said.
About the Writer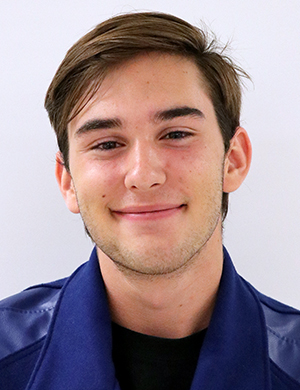 Tim Kihneman, Editor-in-Chief
I'm a senior who has been on staff for two years, though I did work for the yearbook before then. I'm the Editor-in-Chief of the newspaper and Copy Editor...