Jeramy Chatman
After spending four years at Molina High School in Dallas, English I teacher Jeramy Chatman decided he needed a change in scenery – and Lakeview provided just that.
"Honestly, I was lured by the school spirit and pride," Chatman said.
He wants to make sure students not only are able to pass the EOC, but that they are also able to go above and beyond what the test asks of them.
"I want my students to know that they had a teacher who cared about them and their success in education and life beyond," Chatman said. "I want my students to learn skills that will allow them to be productive members in society while achieving their own goals."
Last year, he sponsored National Honor Society (NHS) at Molina. When he came to Lakeview and saw that they needed a co-sponsor, he jumped right into helping the organization.
"What better way to immerse yourself into the culture and spirit of a campus?" Chatman said. "Get involved. So, that's what I did."
He has already gained the respect and admiration of many other teachers. NHS sponsor and business teacher Christie Milam said that he is not about himself, but that he is a team player.
"I've appreciated his enthusiasm and his communication and his willingness to go above and beyond everything I ask of him," Milam said. "He is not afraid of being challenged or making mistakes. He goes forth in boldness, and if he makes a mistake, he will fix it and move forward. He is willing to serve – not to be served."
About the Contributors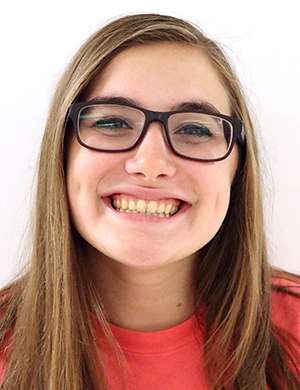 Natalie Taylor, Copy Editor
I am the copy editor for the school newspaper and editor-in-chief for the school's yearbook. I am also an ALS advocate and caregiver, and I support DACA...